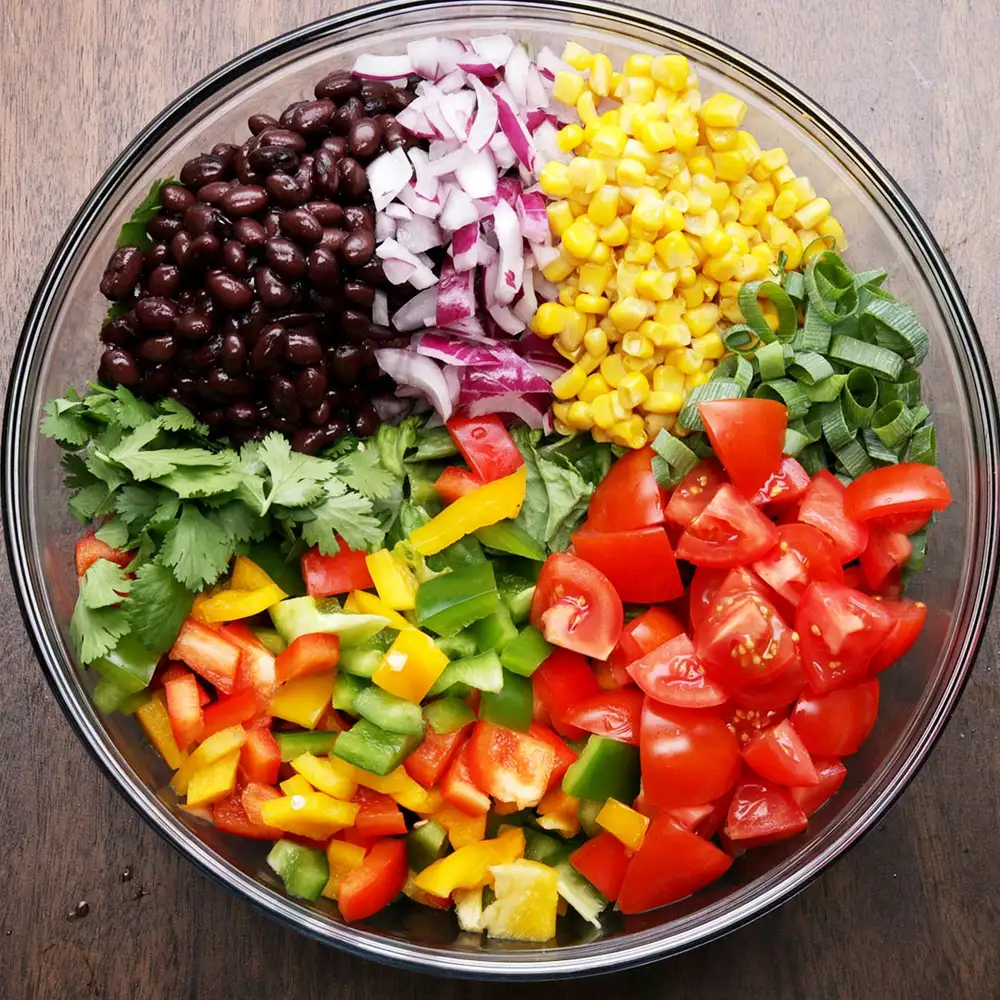 This recipe is a seasonal treat and a delicious way to get in the colors of the rainbow. Originally found on social media, this was a saved recipe on my page that I couldn't wait to try out myself. This recipe makes 5 servings.
Ingredients:
DRESSING
1 avocado, halved
1 clove garlic
½ teaspoon salt
½ teaspoon pepper
¼ cup (60 mL) olive oil
1 tablespoon fresh cilantro
1 lime, juiced
SALAD
1 head lettuce, chopped
1 cup (100 g) bell pepper, chopped
¼ cup (10 g) fresh cilantro
15 oz (420 g) black beans, 1 can
½ cup (75 g) red onion, chopped
15 oz (425 g) corn, 1 can
¼ cup (25 g) scallion
¾ cup (150 g) tomato, chopped
Directions:
Add all dressing ingredients to a blender, blend until smooth.
In a large bowl add lettuce, peppers, cilantro, beans, onion, corn, green onion, and tomatoes.
Top with prepared dressing; toss to coat.
Enjoy!