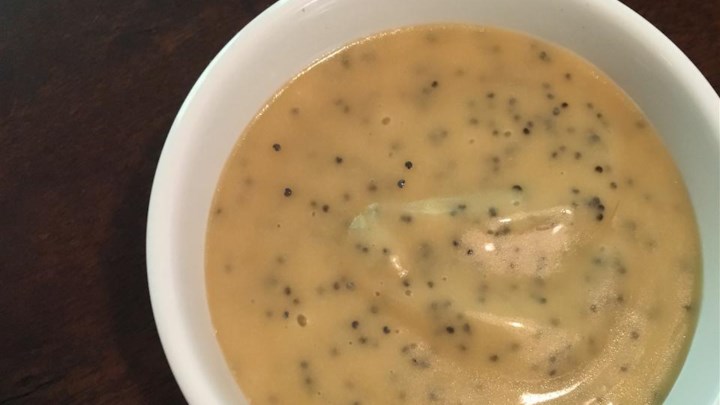 This dressing is a favorite of my gf's and I make it as often as I can for her. Its perfect for those with a slight sweet tooth but wanting to enjoy a salad over a chocolate bar for a snack. It's also especially good on a salad with fruit as part of the ingredients, such as one with strawberries or grapes in it. I originally found the recipe here from allrecipes and haven't changed it up at all since it comes out perfect. Sweet and tangy at the same time thanks to the vinegar in it.
Ingredients:
1/3 cup white sugar
1/2 cup white vinegar (I've used pomegranate vinegar from my local store and it worked just as well. Feel free to experiment)
1 teaspoon grated onion
1 cup vegetable oil
1 tablespoon poppy seeds
1 teaspoon salt
1 teaspoon ground dry mustard
Directions:
In a blender or food processor, combine sugar, vinegar, salt, mustard and onion and process for 20 seconds.
With blender or food processor on high, gradually add oil in a slow, steady stream. Stir in poppy seeds.
If you're worried about sugar content though, I've used sweeteners with this recipe without a hindrance to the flavor at all. I also use onion juice instead of grated onions, due to the way onions effect my eyes when cut. So feel free to use that instead and avoid the tears. Enjoy!